Inclosia Solutions last year released a new process that effectively combines logs, metal, leather or cloth with injection molded parts. This EXO Overmolding system enables electronic products packaging and other injection-molded plastic products to achieve a beautiful appearance like handmade products. Now, the company once again increased its investment in related styles for mass production of parts.

Its latest EXO Mix technology is able to combine two or more decorative materials on the surface of the same part, and this is done on the premise of seamless joining between the two materials. "The key feedback from our customers is that on the surface of the same part, they need more than just a single decorative material, but a combination of multiple real materials," said Tom Tarnowski, manager of Inclosia.

Because different materials have different thicknesses and different coefficients of thermal expansion, Inclosia needs to overcome many technical hurdles in order to achieve seamless transitions at their junctions. "We need to use all of our material science and process knowledge to achieve this," said Mike Hus, technical director of Inclosia.

Hus explained that this understanding begins by selecting the right binder to bind the different EXO Mix materials together and combine them with their plastic substrates. He didn't say too much about what kind of binder it was, just saying it came from Inclosia's parent company, Dow Plastics. Hus said that Inclosia is currently conducting bonding tests on a wide variety of substrates and decorative materials at different temperatures and environments.

EXO Mix also pays special attention to how the cloth, wood, or metal layers used in the multi-point injection molding process are cut and stacked to form inserts. Hus said that the edges of the material may form good butt joints between the bonding materials, and sometimes they are naturally formed. But in most cases, Inclosia piles up decorative materials to form a layered structure. By using a laser or a precision mold, one or more layers of the upper surface are selectively cut off to reveal the original state of the material.

In order to place all these raw material layers on the final part flush with the upper skin, Inclosia uses two methods, one is the compression process in the molding process and the other is the intentional setting of different thicknesses for the plastic substrate. When the insert is only one layer thick, the two methods also adjust the uneven thickness of the adhesive accordingly. All of these complex bonding techniques require a lot of upfront work, but it brings profit on the final part.

ID Card Cold Lamination Transparent Hologram Overlay Stickers
Details of Hologram overlay stickers, Id card hologram stickers, Hologram Laminate sticker , Transparent hologram overlay sticker
| | |
| --- | --- |
| Material | PET With Strong adhesive glue |
| Thickness | 50micron |
| Size | 84*52mm |
| Color | Transparent with Optical color |
| Pattern | Custom logo is available |
| Process | Mould----Emooss----Coating-----die-cut----sheet cuting-----Packaging |

Id Hologram Stickers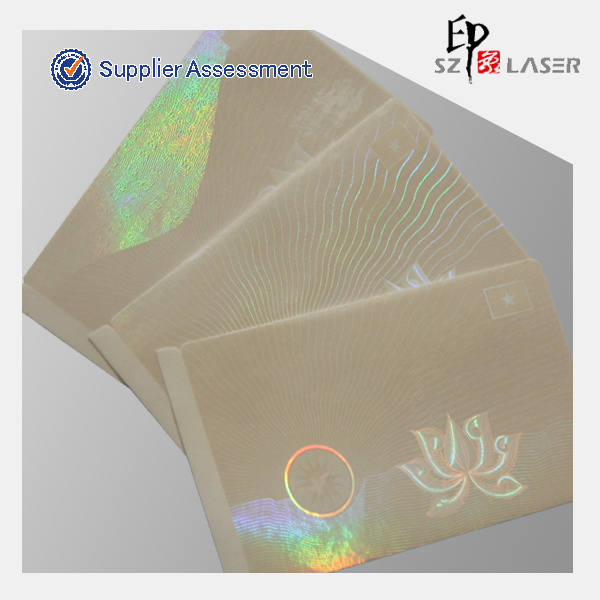 Hologram overlay stickers applied to cards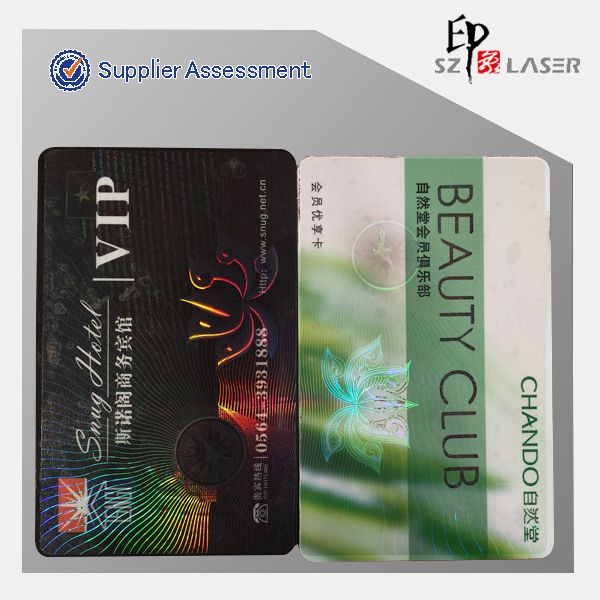 Note
1)Pictures are only for reference,You could have your own design and LOGO
2)We would like to receive your artwork and special requirements first before you place the order and make the payment
3)Price depend on the product details ,so please kindly inform us of material, thickness, size, printing color and other requirements.
For more details, please feel free to contact us.
Hologram Overlay Stickers
Hologram overlay stickers, Id card hologram stickers, Hologram Laminate sticker, Transparent hologram overlay sticker
Suzhou Image Laser Technology Co., Ltd , http://www.nip-optics.com