Shaanxi Yinhe Sports will combine its own business characteristics to capture the Winter Olympics. Date: 2015-08-07 23:25
Since Beijing successfully won the right to host the 2022 Winter Olympic Games, it means that in the next seven years, China's sports industry will usher in a golden period of development. In the second half of 2014, the State Council's "Some Opinions on Accelerating the Development of the Sports Industry and Promoting Sports Consumption" clearly stated that by 2025, the total size of China's sports industry will exceed 5 trillion yuan. Then who will cut more than five trillion cakes?
At present, eight provinces and municipalities have formally issued opinions on the implementation of this region on the basis of the relevant opinions issued by the State Council. It is proposed that by 2025 the total target of the sports industry scale is about 1.9 trillion yuan, of which Jiangsu has the largest target value of 720 billion yuan. yuan.
Galaxy Sports in Shaanxi combines the characteristics of its own business and conducts relevant layouts for plastic runway engineering construction, artificial turf engineering construction and sports stadium construction. Trying to take advantage of the wind during the golden development of the sports industry for seven years and cut a piece of cake. Shaanxi Yinhe Sports expressed strong confidence in this strategic adjustment.
The slogan of the National Fitness and Olympic Games counterparts began to ring from the Beijing Olympics, and the national fitness, social sports, professional sports and sports industries have received unprecedented attention and development. The bid for hosting the Winter Olympic Games is also part of this historical process. It reflects the Chinese people's enthusiasm for the Olympic Games and reflects that the Chinese people's understanding of sports has gradually improved. It is true that China's winter projects are limited to individual projects such as short-track speed skating, speed skating, or aerial skills. However, there are still many gaps in most snow projects that are monopolized by European and American people. However, the hosting of the Winter Olympic Games will bring about structural changes. The foundation is that the Winter Olympics promised the International Olympic Committee to promote 300 million people to participate in the winter project.
The promotion and development of the winter project was first written into the 13th Five-Year Plan. This also shows China's determination to vigorously develop the Winter Olympics project. The effect of 300 million people participating in winter sports is immeasurable.
Teddy bear plush toys, popular with girls, have a wide range of sales. The soft filler feels very comfortable. Its main materials are wool fabric and polypropylene cotton filler. There are four main types of plush fabrics. The first common yarn, Python material, can be divided into light, smooth, and can be divided into Yin and Yang direction. And matte gauze is matte color, basically without two faces of yin and yang. The second kind of yarn is called special yarn. It has plain wool cloth and long and short wool. Wool length should be controlled at 4-20 mm. The third kind is called wool, wool grows in the range of 20-120 mm, any wool can grow in the range of 20-45 mm, only 65 mm and 120 mm above 45 mm, belongs to long hair, wool is relatively straight, not easy to curl. The fourth is curly hair, which is granular hair, lambskin hair, or hair root is bundled, curly hair above. Polypropylene cotton, commonly known as baby cotton, hollow cotton, also known as cotton, chemical fiber man-made materials, polypropylene, polypropylene (plastic optical density, especially attention to polypropylene and polyester not confused) from the process difference: there are mainly hollow fibers and two kinds, the product has good high temperature resistance. Flexibility, smooth feeling.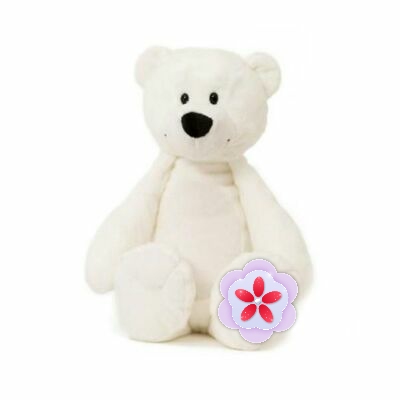 Cloth introduction: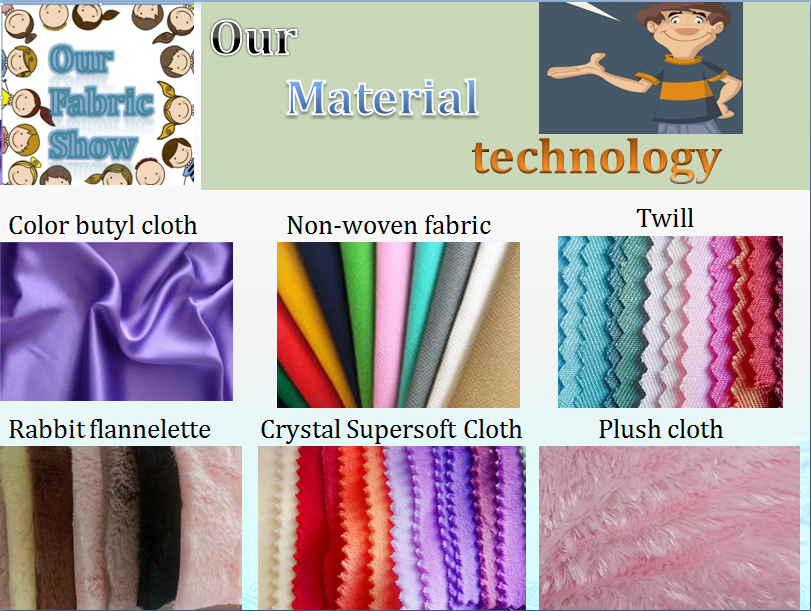 1.Yarn-dyed cloth: the structure of the silk thread is well shaped. The appearance is similar to 5 pieces of satin and 8 pieces of satin. The density is better than 5 pieces of satin and 8 pieces of satin. Specifications are generally 75 * 100D, 75 * 150D and so on. The raw material of tinted cloth: it can be cotton, blended or polyester, or pure chemical fiber, which is formed by the different organization of the fabric. The product that lubricious ding bu makes popularity is wide, glossiness drape feels good, feel soft. Elastic colored butyl cloth "adopts polyester FDY dayou light 50D*DTY75D+ spandex 40D as the raw material, and USES satin weave weave in the jet loom. Because the warp thread adopts dayou light silk, the cloth surface has charm, and occupies a place in the recent fabric market with the advantages of lightness, smoothness, elasticity, comfort and luster. Polyester low-elastic silk is the raw material, the fabric structure USES satin plain grain to change the texture, woven on the air jet loom, grey cloth and then after desizing, pre-shrinking, softness and other treatment, the fabric permeability is particularly good, and feel soft and smooth, fabric width is 150cm. Design and color d set comfort, modern sense, artistic sense in one of the new fabrics
2. Non-woven fabrics: They are directional or random fibers. They are a new generation of environmental protection materials. They are moisture-proof, breathable, flexible, light, non-combustion-supporting, easy to decompose, non-toxic, non-irritating and colorful.
3. Twill: various twill fabrics are used to make the surface of the fabric show oblique lines formed by warp or weft floating lines. Twill is a medium thickness denim, there are two kinds of thick, fine (20-40 pieces), are using 2/1 left twill organization, texture than plain cloth slightly thick soft, front lines clear.
4, rabbit wool: rabbit wool fiber scales are relatively smooth. Soft sex, hygroscopicity, do not have a ball, also be rabbit flannelette material underwear rises in recent years one of main reasons. Rabbit hair belongs to amino acid protein fiber, which is similar to the composition and structure of human skin, has a good skin-friendly feeling, and has the function of maintaining animal life.
5, crystal super soft wool surface to be more delicate, feel better. High density between fibers, strong three-dimensional sense of hair, beautiful appearance, compared with the original super soft, glossiness is higher, feel more soft and thick, fine texture, environmental protection and so on.
6, wool fabrics have a velveteen, velvet, velvet, cluster flannelette, polyester silk fabrics flannelette flannelette, knitted fabrics, cotton fabrics flannelette velvet, velvet fabrics, warp knitted fabrics flannelette (new varieties, with 50 d polyester yarn and polyester FDY such DTY75D / 36 f/strong mesh as raw material, using the knitting chain structure, fabrics successively after scouring desizing, finalize the design, dyeing, softening, stenter stereotypes, such as deep processing), hole ring flannelette, super soft plush cloth (the latest varieties), short plush cloth (the latest varieties)
Our company is equipped with advanced production machines and complete inspection machines to improve production efficiency and quality. Our aim is to provide the best service, the fastest delivery time, high quality products and low price quotation to all customers.
Teddy Bear,Plush Teddy Bear,Giant Teddy Bear,Plush Stuffed Teddy Bear
SHEN ZHEN HAO XIAN LONG TECHNOLGY.CO.,LTD , https://www.haoxianlongtoys.com