Recently, the price of redwood has soared after years of fine-tuning. The spread of different wood species has widened, which has brought opportunities to some unscrupulous merchants. "For example, the 8,000 yuan / ton balsam bean and the 30,000 yuan / ton Burmese rose pear smell close, as long as the color can be used to cross the sea, making a big profit."
Industry professionals remind consumers to understand different wood species and market conditions before purchasing mahogany furniture. In addition to carefully inspecting furniture, it is necessary to check the product instruction manual, mahogany furniture product quality express card, product certification.
Case number one:
Redwood name "confused"
Miss Liu bought a set of ebony furniture. Soon after, her friend who knows how to play is actually a kind of windmill wood. The price is about 6000~8000 yuan/ton, and the real ebony is 30,000~40,000. There is a big gap between the price of yuan/ton.
Mr. Li bought a set of chicken wing wood furniture of about 100,000 yuan in a furniture store. After 2 months, he found that the same set of furniture was reduced by 2/3. "Mr. Li must have bought fake chicken wing wood." Mr. Jiang said that the price of authentic Burmese chicken wing wood has not fallen for so many years, and now it has exceeded 20,000/ton, and those so-called "chicken wing wood from Africa" "The price has almost never increased. The current price is still 3000~4000 yuan/ton.
Case 2:
"Crash process" cracks furniture
Mr. Zhang spent a lot of money buying a set of lobular rosewood furniture, but cracked a few months later. Mr. Zhang is both distressed and angry, finds the merchant's claim, but the merchant said that the weather is dry, too hard redwood will crack, as long as the repair can be.
Mr. Jiang said that redwood is indeed more prone to cracking, so the traditional practice is to wet the surface of the material before drying it for 7 or 8 months, but now many furniture factories use the wood directly after drying. These "quick" mahogany furniture looks good, but they will soon crack.
Case 3:
Inconspicuous use of low-cost materials
Mr. Zhou purchased a set of Burmese rosewood furniture at the "being price" and was pleased to invite friends to watch it. He was told that the furniture was a "mixed variety". Originally, the manufacturer used Burmese rosewood at a price of more than 30,000 yuan/ton in the main part of the furniture. In the inconspicuous place, it used a South African balsam bean with a price of only 8,000 yuan/ton.
Store survey:
The price of redwood is high and the price is reasonable.
The clerk of the three-fourth mahogany shop of Weijiasi in Zhujiang New Town said that they were not in stock. According to them, almost all of the previously produced goods were "swept out" before the Spring Festival, and most of the factories did not start construction in February. They started production in the past two weeks, and they will continue to supply them next week.
Mr. Hu told reporters that it is not a bad market to open a job, but that the raw materials are too small, not enough, and the workers are coming back later. "The past year has started on the 15th of the first month, and this year it will not start until the beginning of March. ". And "many experienced technicians have become self-reliant, making the lack of work more and more serious. Coupled with the recovery in demand, orders are more than before, so the time for finished products is postponed."
After visiting several major home stores in the city, the reporter found that furniture made of Burmese rosewood, African huanghuali and other materials are very popular in the market. In addition to promoting the practical value of "three generations of mahogany furniture", the focus of shopping guides is redwood. Furniture not only preserves value but also adds value.
The reporter found that many merchants have a large price tag. In Jisheng Weibang, discounts for many mahogany shops can be up to 50%. A set of furniture with a price of more than 40,000 yuan, the reporter has not begun to bargain, the shopping guide is busy saying that it can be sold at a discount of 5 to 6 percent of the price. If you are interested in buying it, you can get a discount.
"The price of hypermarkets in first-tier cities is definitely high, and the 50% discount is still normal." Mr. Hu told reporters that he suggested that consumers go directly to Zhongshan, Xinhui and Xianyou to purchase furniture, and the price should be nearly half cheaper.
Mr. Jiang gave the reporter an account, like the five-piece set sold in this mall, which weighs about 150 kilograms, which requires about 300 kilograms of wood (removing moisture and loss). At present, the market price of this material is about 3 One million tons, so the material cost is about 9,000 yuan, plus labor and four or five thousand yuan of profits, that is, the ex-factory price is about 10,000 yuan. In the Xinhui market, it will probably sell for 20,000 yuan, and in Guangzhou city shopping malls, at least 20% of the price will be added.
Market speculation behind the speculation
Excessive speculation by the shortage of raw materials
"The fools who made the mahogany business last year made money." In the fish and bead wood market, Mr. Li told reporters that "the money is not a cow this year, and the goods are the king."
It is reported that Myanmar's Deputy Minister of Environmental Protection and Forestry, Ai Min, recently reiterated: "Myanmar does not allow private companies to harvest logs, and all timber is obtained by Myanmar timber companies. After April 1st, all logs will be competitively tendered and Only for domestic companies."
According to industry insiders, the redwood industry relies on imports. Now the foreign countries are shutting down everywhere, and the domestic downstream market is constantly picking up. Therefore, the supply is in a state of shortage, and some varieties are out of stock.
Expert advice: pay attention to check the certificate carefully
The "General Technical Conditions for Mahogany Furniture" implemented in August 2013 stipulates that the product use manual, the mahogany furniture product quality express card, and the product certification certificate shall be provided during the sales process of mahogany furniture products, that is, "one book, one card and one card".
Buyers must understand different wood species and market conditions before purchasing mahogany furniture. When purchasing, be sure to check one card, one card, and double check. If possible, it is best to find the expert in the line of "hands-on", do not get rid of because of greed and cheap.
In addition, in order to prevent cracking, you can rub bb oil on mahogany furniture, put a basin of water under the furniture when the weather is dry, or use a spray type humidifier.
Because of its comfort and practicability, it is an ideal choice for flying; you can integrate and twist it in multiple positions and control its tightness around your neck. The design is very suitable for providing all-round support when sleeping upright, avoiding neck stiffness, suitable for a variety of travel forms - automobiles, trains or buses;
Perfect Home Choice - This specially designed product is designed to relax head and neck muscles while watching TV or reading, and to provide head stabilization for people who have difficulty lifting their heads and need to support or sleep upright.
It is also very suitable for children, because its unique design allows children to have a sense of comfort and security, while preventing children from falling forward and sideways, especially when riding in a car; please note that it is not a safety device, just for comfort; when using, do not leave children unattended;

Lightweight, easy to carry; can be fastened to the side of the handbag with a clasp, or easily pressed into the handbag; durable, can be partially cleaned;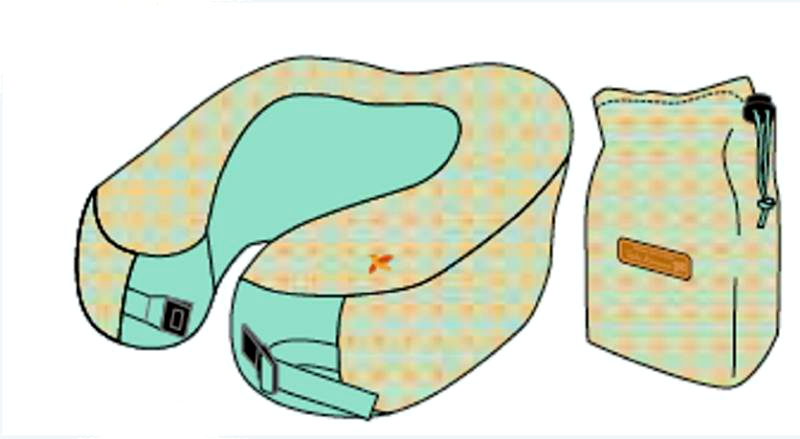 Genuine promises: All our products, quality assurance, please rest assured to purchase orders.
About the delivery date: We have a strong team to serve you, to ensure that customers order the delivery date.
About packing: We use punched plastic bags to prevent children from danger. The material of plastic bags can be provided by customers. We can produce them as required. Cartons, colour boxes and other packages can be customized according to customers'requirements.
After-sale service:If there are any quality problems in our products, we can unconditionally replace them.
The company's products with environmental protection materials, excellent workmanship, all kinds of supporting facilities, advanced technology, perfect management, excellent quality, reasonable price, rapid development, strict confidentiality, complete after-sales service. Only detailed product drawings (or samples) are required to provide customers with one-stop service from development to after-sales service.
Map customization:We have professional designers who can design according to your requirements. You only need to provide pictures of toys (physical objects or floor plans) to customize the products you want.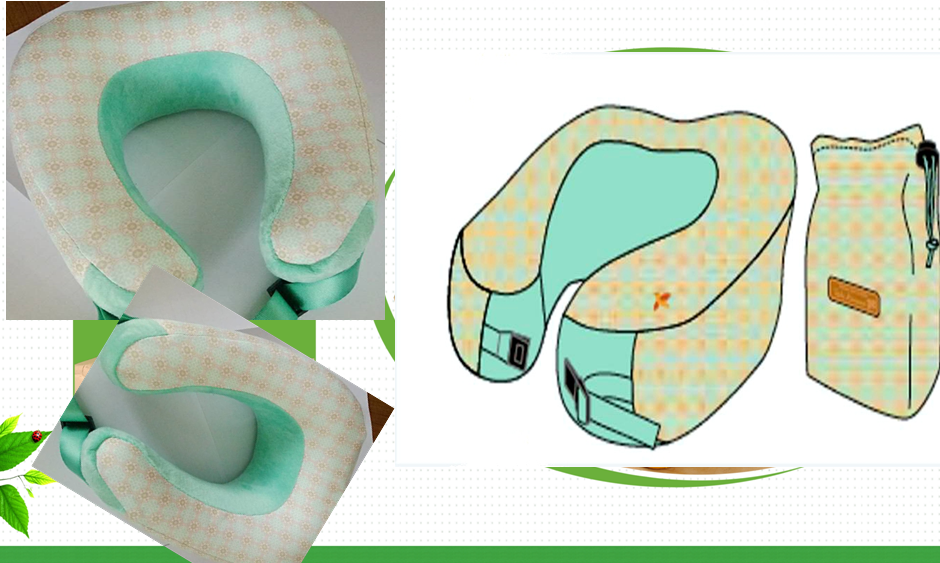 Travel Pillow,Traveling Neck Pillow,Travel Neck Inflatable Pillow,Fashion Travel Pillow
SHEN ZHEN HAO XIAN LONG TECHNOLGY.CO.,LTD , https://www.haoxianlongtoys.com