Jiang Dingsheng: I personally think that there should be no bubble at present, because the prices have been very reasonable in the past two years.
Sun Zhihua: What is the value of its investment compared with real estate?
Jiang Dingsheng: Wood and stock prices are different. Mahogany furniture, such as you bought in 2007, is now back to 80% of the space. If the process is better, the problem should not be great.
Sun Zhihua: ( investment in mahogany) risk is relatively small?
Wu Xinjian: I think, first, investing in mahogany furniture is right now. Why do you say that? After several years of fluctuations, mahogany furniture has been the highest since 2007, the lowest in 2008 and early 2009, and has just started to rise. Some people ask whether mahogany furniture will not reach 2007, and I will definitely exceed 2007. In 2007, the wages of workers were only how much. In early 2007, the red rosewood was only 22,000 and 23,000. I bought 1,500 tons, and then rose to 50,000 or 60,000. Now I can't buy the red for 20,000 yuan. Rosewood. Now that mahogany furniture is invested at the right time, if you don't invest now, you will increase your investment next year, and you may lose less profit. Now is the best time.
Second, some people say that mahogany furniture will fall and will not fluctuate. I think that mahogany furniture is the same as other ones. Normal fluctuations and occasional fluctuations are normal, but the trend of development is always rising. Occasional fluctuations are normal. For example, the real rise of mahogany furniture began to rise in 2005, 2005. In 2006 and 2007, it rose for three years. Later, when it encountered a financial crisis, it fell. At that time, people said that the mahogany furniture market was a bubble. I don't think it was a bubble. Because of the situation at the time, the whole market was like this. Selling this price, it is reasonable to say that the balloon is broken, it should be no, but the mahogany furniture market still exists. Since May 2009, it has slowly risen, especially the rosewood wood, etc., from more than 200,000 to more than 500,000, can not be said to be profiteering, the performance is super large. You said that when I bought it, it was still wrong.
The mahogany furniture market is just beginning to go up. Now investors are at the time, consumers should not be afraid, when is it a point, when is the bubble, I think mahogany furniture is currently no bubble because of its There is a lot of room for development. Why do you say that? Because mahogany furniture is a resource that cannot be regenerated in a short period of time, at least for a few hundred years, a red rosewood is so large that it can grow so large in a few hundred years, so it is a "non-renewable resource in the short term." The total trend of mahogany furniture will definitely rise in at least ten years. In this decade, the accidental fluctuations, even if you go down, don't panic, because the market cannot say that it is a market that will always rise, or forever lost, whether it is real estate, Or gold, if there is rise, there will be a drop, every time it falls, the bottom rises once. For example, in 2003, we all fell down. It was "SARS" and later went up. At that time, the window sill of the red rosewood now sold 65,000 in 2006, and there is still room for growth in 2007. You have invested, and its occasional fluctuations will not affect its overall upward trend, and this trend will never change. If the fall is normal, it is impossible to fall or bubble. I think that at least ten years, mahogany furniture can't be saturated. I want to say that it is twenty years. You think it seems to be very long. In fact, I think that mahogany furniture can't be saturated for 20 years. After twenty years, I will take it. Instead of African redwood, it may be saturated. Good wood, especially red rosewood, red sandalwood, huanghuali, and falling to 2005 and 2006 is absolutely impossible. At the time of the auction last year, several customers said that they didn't go to the bottom. I said that you are willing to fill it out. I don't want to fill it out. I came to me after two months. I said that I said the bottom, you If you don't do it, the economy is regular because it has costs and must have the lowest and lowest limits. I think the prospect of the development of the mahogany furniture market is very broad at least for ten years. Its general trend is definitely to keep rising prices.
Sun Zhihua: General Wu's point of view is that it has been rising all the time?
Wu Xinjian: I said that in the past ten years, it will continue to rise in the past 20 years. When it is saturated, it is not that red rosewood and huanghuali are saturated. Now one thousand households can afford it, wait until When ten households can afford to buy ten, they will be saturated.
Sun Zhihua: Li always makes wood. Do you think there is any bubble at present? You must definitely invest in mahogany now. If you have a friend, do you have any suggestions?
Li Guanghuai: My suggestion is to buy it quickly, buy it in a few days, spend the same money, may not buy the same material as the current material, the material is more and more tender, and now you can buy the same price. The same thing, the material is getting more and more nervous. Then it is a resource thing, the growth period is very slow, it will always come up, not the same as real estate, not like stocks, stocks have invested money, put money in securities companies, securities companies will be for him The line is up, the plan will earn, and the next stroke will be lost. Buying mahogany furniture, I moved to the house, I looked at myself, my property, I watched it every day, and I can enjoy it. Investing in stocks will not work.
Li Jiguang: Real estate and stocks are all man-made.
Li Guanghuai: As long as the mahogany furniture is bought at home, this resource is its own resource as long as it does not happen. Today, I am very proud. Today, I came to meet several customers. Many people are interested in our old materials. Now there are also red sandalwoods coming in. It is not the color, not the color of the red sandalwood, including the old red rosewood, false False anyway, the origin is unknown. All the new incoming goods, from the color and appearance, are not like the previous ones. I am very proud to introduce to my customers. My goods are 07 models, and the 07 models are earlier. The goods stored in the year are not the same as the materials and appearances circulating in the current market.
Sun Zhihua: Will it be because of changes in the ecological environment?
Li Guanghuai: It is not an ecological environment. It is just that time is not enough.
Wu Xinjian: Don't go to the problem of old materials and new materials. You can do it in three years.
Li Guanghuai: After three years, you have to put money into this market.
Wu Xinjian: Red rosewood is made of wood five years ago.
Sun Zhihua: The old material and the new material are mentioned here.
I would like to ask Yuan Henry's boss, simply say a few words.
Liu Jinbao: The word bubble should be the product of the financial crisis. There is a bubble in American real estate, which is reflected in the financial crisis. However, the US financial crisis has not. Now who talks about the US bubble, there is a bubble in real estate in various countries. If the mahogany home has a bubble, does it mean that everything has a bubble. Another one, as a customer investment, buying mahogany furniture is not only an investment problem, but also a favorite, cultural heritage, and then this thing is really good, multi-faceted, not only one aspect. He invested, bought these things and piled it here, nor is he, he also used it, and it shows its value. So I think the bubble doesn't exist.
Sun Zhihua: Teacher Yang and Sun Laobian are not talking about their duties. As consumers, if the two represent consumers, what is their attitude towards the investment in inflation expectations?
Yang Hailin: Investment has a relationship with species. This wood has been used for hundreds of years. Now it is used in the past, so the trend is definitely upward, and resources are getting less and less. Today, we chatted with some old directors of the Overseas Chinese Affairs Office and said that I want to buy a few pieces. I said that I can't afford it. I can't afford it by salary. I said what you bought and bought it on the corner. I can see it with pleasure. I said that I can buy it now, and I can get it if I have money. The real estate thing, to be honest, is that the country takes the big head and has always said that the price rises and rises. Who takes the money? The country took it away. Four trillions of dollars come out to stimulate the economy, what to do? Engage in construction, one pack, two packs, three packs, all have to have profits, the people have more money, but also Mao, say buy it, Wangjing where the price of the land, reported on the 27,000, just next to our building, I bought it at the time of the 11th, now 38,000, do you say the value? How to rise is also the country to take the big head, and now it is slowly smoothing out, this thing can not be crushed to death, the pressure is too dead, on the one hand, the country will be finished.
Sun Zhihua: If you are a consumer, are you willing to invest in mahogany?
Yang Hailin: Yes, willing to invest, profitable.
Sun Zhihua: Have you bought it?
Yang Hailin: I bought a little.
Sun Shuhua: I think the trend of mahogany is definitely bullish, but now there is no secondary market for mahogany. It can't be realized in real time. It cultivates consumer groups and highlights the mahogany culture. Its appreciation is inevitable and is contained in it, but I don't advocate special. Emphasize its appreciation, with money, culture, and the pursuit of taste, the pursuit of taste, but the appreciation is affirmative. I have an example of myself. In 2005, as a consumer, I saw a pair of palaces, 10,000 yuan, or a grimace, especially beautiful. I didn't think about it. I originally wanted to go to the window, I went to the sun, because I was afraid of the sun. I didn't buy it. The result is now more than 150,000. It was from 2005 to last year, and it has risen 15 times in four years. I didn't buy it at the time. I am very regret. However, there is still emphasis on preferences and culture.
Sun Zhihua: First of all, we must consider its practical value, cultural taste, and artistic appreciation.
Wu Xinjian: There is a deep cultural taste and historical connotation.
Sun Zhihua: If mahogany can be invested like stocks and real estate, if there is a secondary market that can be realized, a professional institution like the exchange may make the investment in mahogany smoother.
Wu Xinjian: Yes, we are also discussing this issue.
Sun Shuhua: The media should do more articles around this.
Wu Xinjian: I think that after three to five years, mahogany furniture must form a secondary market. If you want to realize it, you will realize it. If you want to invest, you will invest.
Li Guanghuai: There is now a second-hand housing market, and there are also collectibles.
Li Yang: From the perspective of consumers, consumers may buy blind redwoods, some may have blind hearts, and some have excessive rights protection. For example, there is any opinion on the side of Hongmu Street to talk to the people.
Jiang Dingsheng: There is no universal knowledge of mahogany. First of all, he has to know how to choose mahogany furniture, but also consider his own economic strength. If you fix your position, it may cause the economic burden to be too heavy. You may regret it after buying it. To return. For example, we will ask him whether to buy practical or collectible, practicality is relatively cheaper. If it is collectible, consumers should know a little more about the knowledge of mahogany. If you don't understand it, you may buy a craft that is not so Ok, so consumers usually have to accumulate some knowledge of mahogany. In the past two years, we have tried to popularize and print some manuals on mahogany knowledge and give them to consumers for free.
Li Yang: In the process of purchasing, we still have to recognize big brands and look at labels.
Jiang Dingsheng: The contract must be signed, and any auxiliary materials must be clearly marked.
Fu Juan: Today's forum ends here. thank you all.
There is not only just one shape of umbrella here in Hyades Umbrella. We are specialized at manufacturing Pagoda Umbrella , Dome Umbrella , Sakura Umbrella , One-piece Umbrella and Toy Umbrella . All of them not only has attractive appearance but also practical functionality. They work perfectly for rain and sun. It requested far more complicated workmanship and passion than making normal shape umbrella.
Whether you are a wholesaler, retailer or shops owner, our supreme Specialty Umbrella is the highlight for your product range.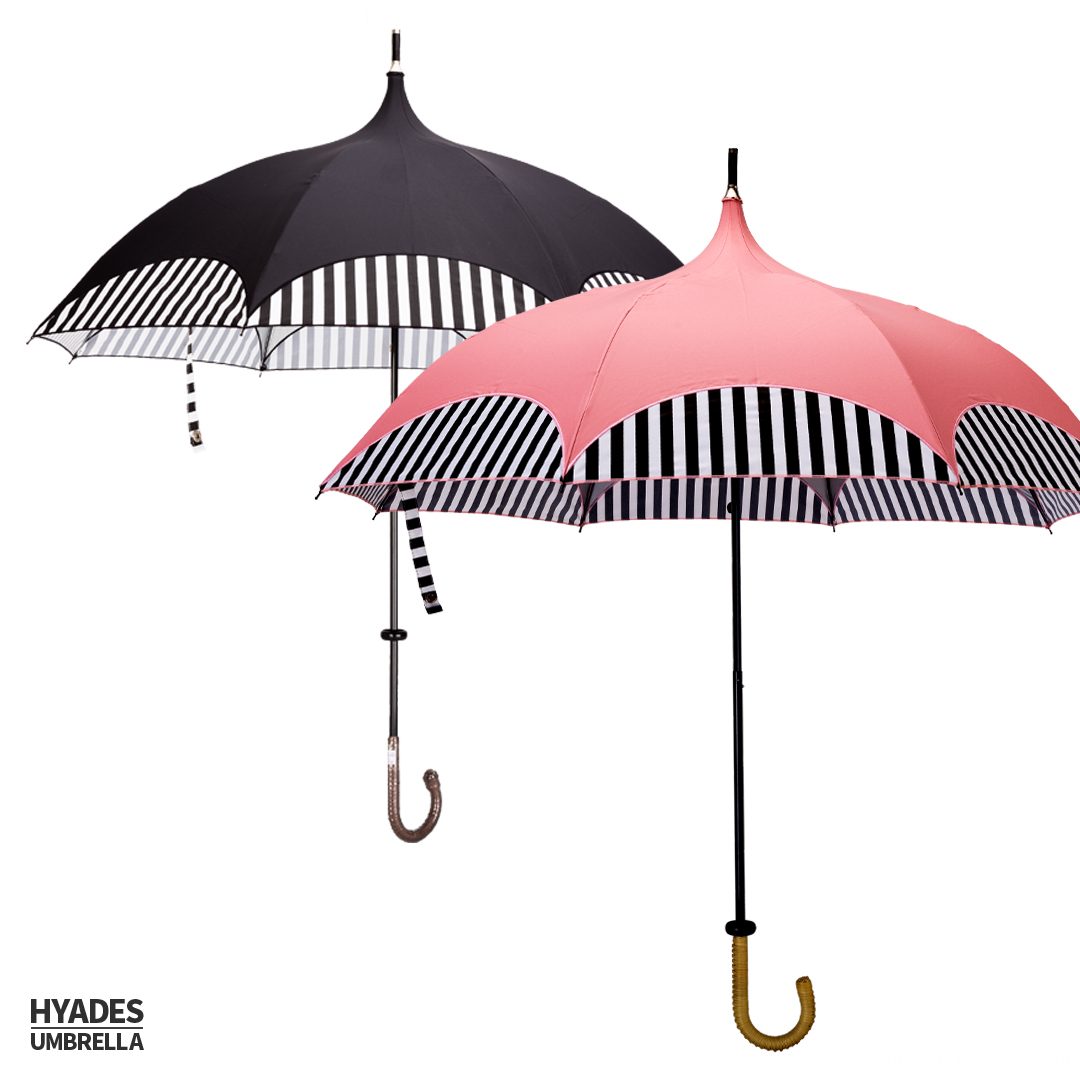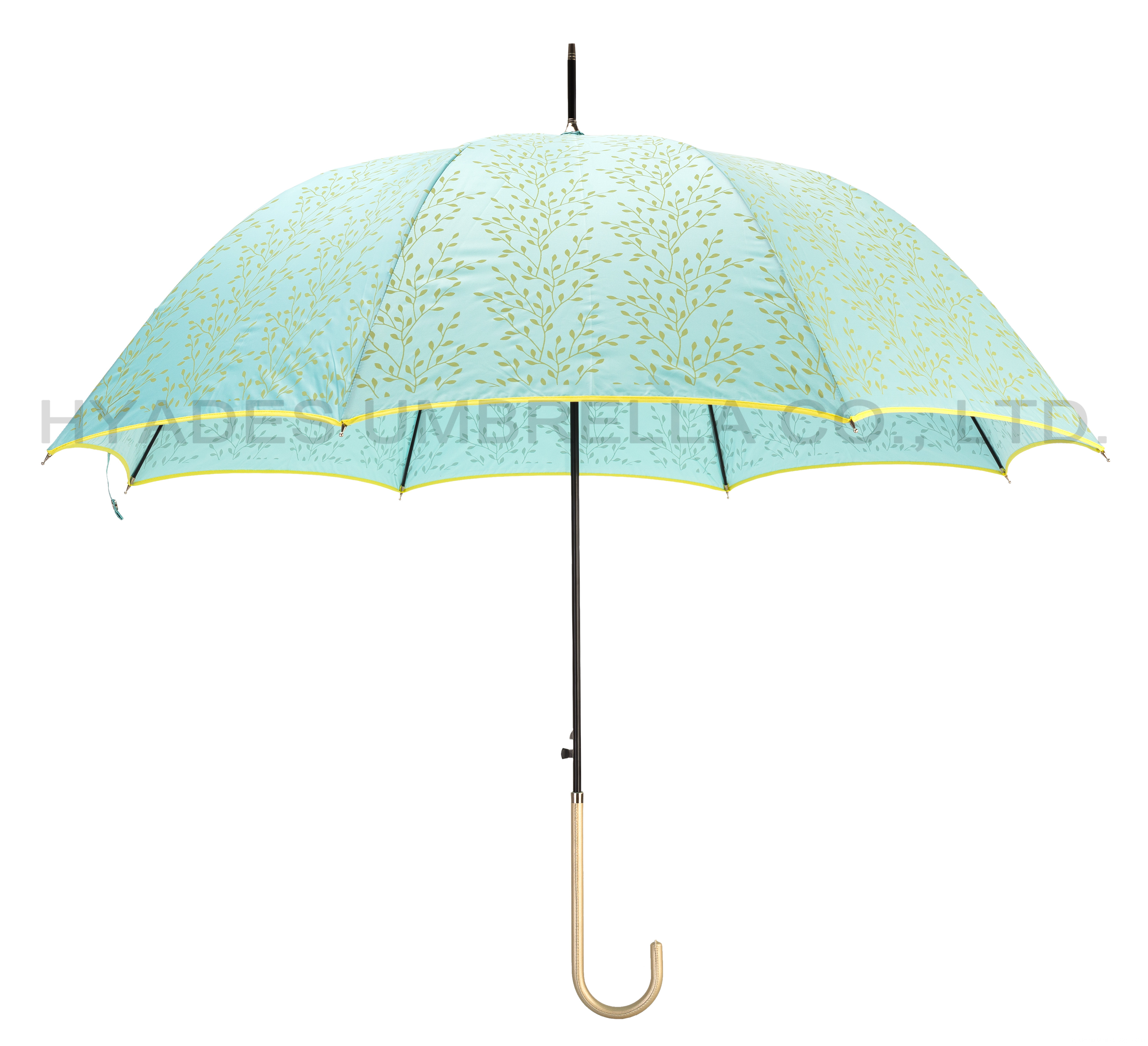 Material and Quality:
We use fabric with waterproof, water-repelling coating, Silver UV protection and Teflon. We have many styles, colors and a large fabric range from which to choose. Fabric types are included Cotton, Polyester, Nylon, Yarn-dye, and etc.
We select the highest specification materials for the frame for our Specialty Umbrella. The frame is made using carbon fiber, aluminum, fiberglass, wood and steel.
We have a wide range of handle designs available, using wood, bamboo, genuine leather, PU leather, and plastic.
OEM and Order Quantity:
We have been operating as one of the leading high end umbrella manufacturers in the world for over 30 years. We are well known for our OEM work!
We can provide customization for your designs and logo. What a great way to present your company to the world! A prestige product with your own company logo – give your company the class and style it deserves.
Flexible in order volume - orders can be in LCL or full container - MOQ can be discussed accordingly.
Specialty Umbrella Type:
Our Specialty Umbrella lines include - Pagoda Umbrella, Dome Umbrella, Sakura Umbrella, One-piece Umbrella and Toy Umbrella. Our reputation has been built on quality, design and service – all at a competitive price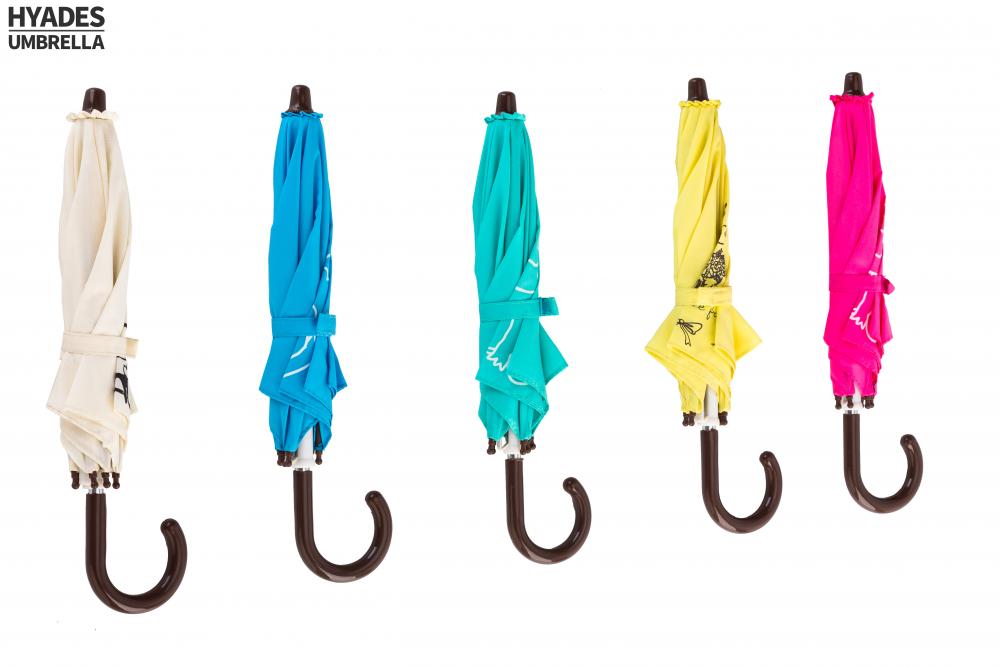 About us:
Hyades Umbrella Co., Ltd. is a Taiwanese company specializing in manufacturing various upmarket and designer brand umbrellas. Our company's mission is to achieve the highest standard of quality in the field and to go above and beyond our client's expectations.
Our product range from a Straight Umbrella, Folding Umbrella , Auto Open And Close Umbrella, through to Golf Umbrella ; from Kids Umbrella ; from Mens Umbrella to Women's Umbrella.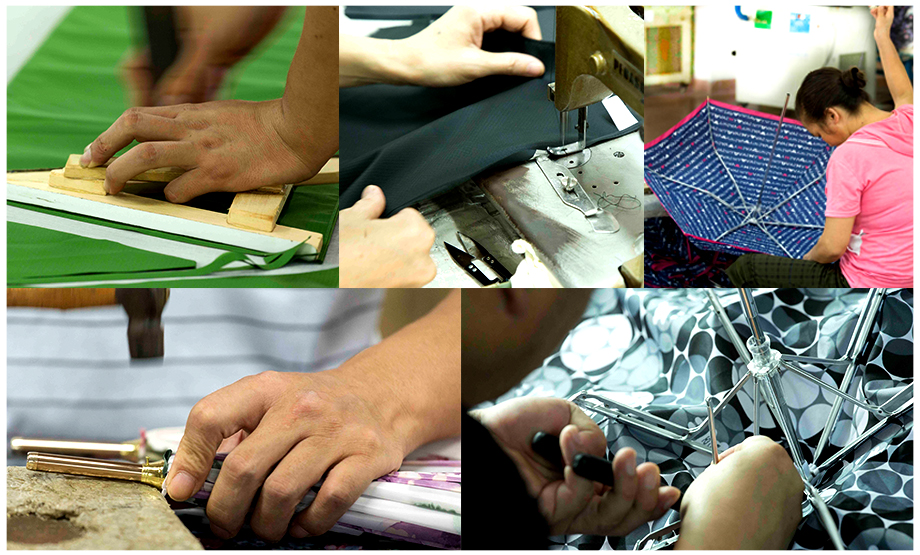 Specialty Umbrella
Specialty Umbrella,Pagoda Umbrella,Toy Umbrella,Sakura Umbrella
Hyades Umbrella Co., Ltd. , https://www.hyadesumbrella.com